👉 moneyinfo 12.1 full feature list
👉 AdviserTech Show episode with Ruth Handcock
👉 Jigsaw Tree becomes moneyinfo's first accredited implementation partner
Roadmap Update Event – Thu 7 th December | Back to contents
Join us on December 7 th for our client Roadmap Update webinar where we celebrate the exciting new developments and strategic initiatives in the world of moneyinfo.
Discover how we're helping the industry to evolve in our session where we'll delve into the range of leading-edge advancements to our client portal, helping ambitious, forward thinking firms to deliver game-changing client engagement strategies, and the expansion of our DRM functionality, delivering you a better way of doing business.
moneyinfo 12.1 full feature list | Back to contents
[10:29 AM] Oliver Jenkins Here's a recap of the full list of features released last month for moneyinfo 12.1, including:
Outlook Add-In now available for all operators to use
Enhancements to fact find steps in workflow
New core fact find fields
Ability to extract client data to SFTP
Enhancements to clients page design as part of overall UX work
The ability to edit/pin/delete a client note
AdviserTech Show episode with Ruth Handcock | Back to contents
Ruth Handcock, CEO of Octopus Money , joined us in an enlightening episode of The AdviserTech Show, where she spoke to Tessa about her diverse experience, including running Octopus Investments and setting up a challenger bank.
Ruth's insights shed light on the evolving landscape of financial advice, offering valuable perspectives on how to navigate the changing industry. Her extensive experience, including running Octopus Investments and establishing a challenger bank, provides a unique and seasoned viewpoint that can help you stay ahead in a rapidly changing environment.
You can tune in here to this episode of The AdviserTech Show to gather knowledge on the latest industry trends, understand Ruth's vision for the future of financial advice, and gain valuable insights into how to improve your services.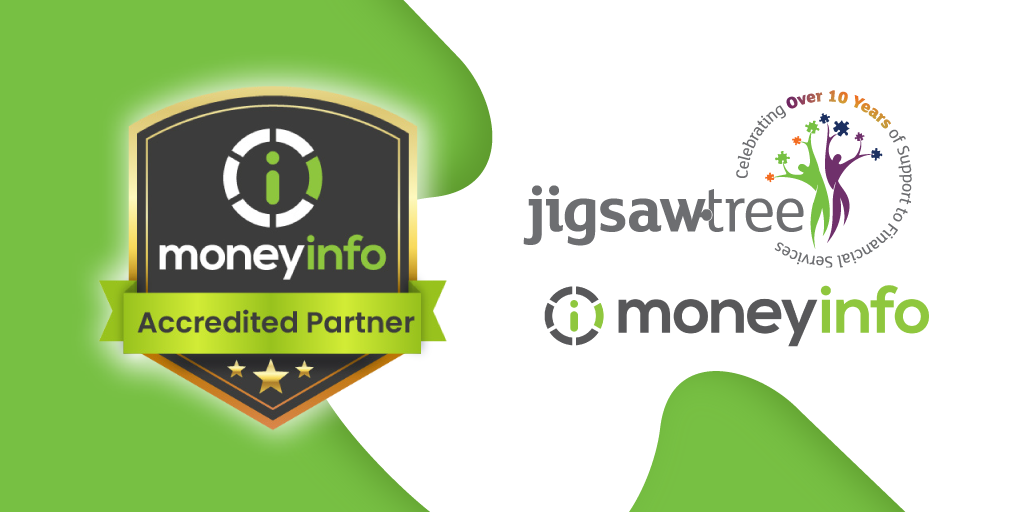 Jigsaw Tree becomes moneyinfo's first accredited implementation partner | Back to contents
In case you missed it, we announced Jigsaw Tree, a specialist business operations consultancy for financial advisers, as our first accredited implementation partner.
The collaboration will enable more firms to benefit from the deployment of moneyinfo powered tools to streamline their everyday tasks including onboarding, client review and reporting processes.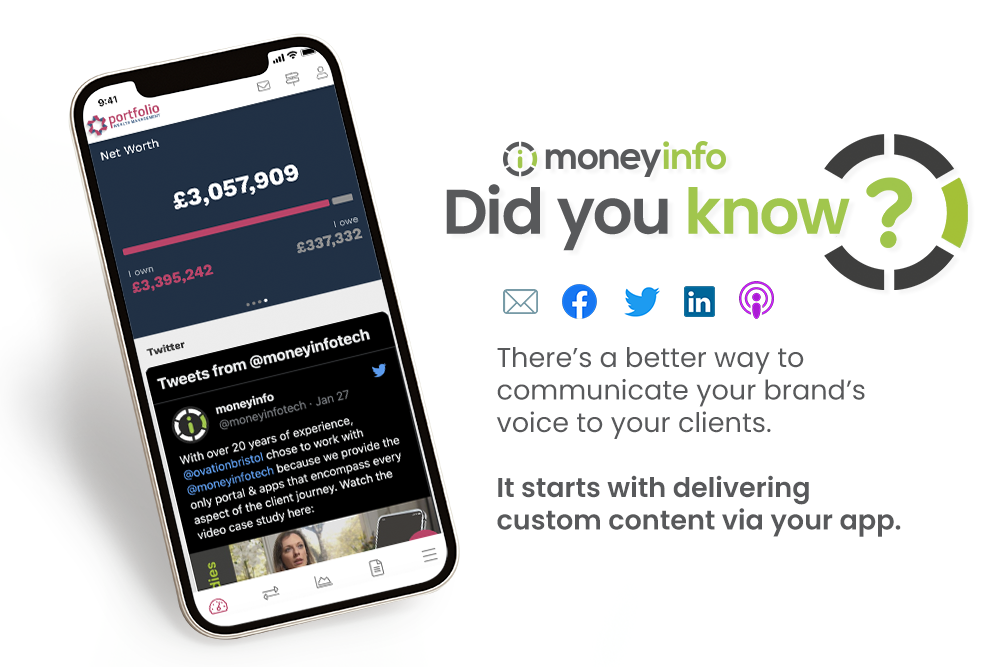 Did you know? | Back to contents
There's a better way to ensure you and your clients get the best out of your portal and App.
Do you feel like maybe you don't know what you don't know? Perhaps there are areas of your work that can be improved or made more efficient, we are here to help you!
You can always arrange a review meeting with us to discuss how moneyinfo can help support your business and your clients.
If you would like to talk to someone from our client services team, please call 03303 600300 , or email support@moneyinfo.com to arrange a meeting.



Live training webinar dates | Back to contents
Hosted by our Client Services Team, our training webinars will give you an understanding of a range of topics to help you get the most out of the moneyinfo experience!
These webinars are live for an interactive experience with Q&A at the end of each session. Remember, these are online webinars for your convenience so there will be no travelling required.
📱 The MIM Adviser App
👥 Client Review
🤝 Onboarding Clients
📝 Docusign Overview
🔎 Fact Find Overview
💬 Messaging Overview
📊 moneyinfo Manager Overview
📈 Workflow Overview