Under the Consumer Duty firms will need to measure and demonstrate how they are acting to deliver good outcomes for their clients. It comprises three key components around which the regulation is positioned:
An overarching Consumer Principle sets the standard of care that the FCA expect firms to demonstrate, requiring them to act to deliver good outcomes to clients.
Cross cutting rules set out the standards that the FCA expect all firms to adhere to. Firms must: - act in good faith toward retail customers - avoid foreseeable harm to retail customers - enable and support retail customers to pursue their financial objectives.
Four outcomes comprising of a set of rules and guidance across key areas of the firm-client relationship:
The rules mean that firms must consider the needs, characteristics, objectives and behaviours of their clients at every stage of the client lifecycle. The FCA are putting particular emphasis on vulnerable clients, requiring firms to establish appropriate processes and communications to support clients with particular needs.

The FCA are taking a data-led approach to supervision of the Consumer Duty and firms must be proactive in delivering and evidencing good client outcomes. Download this guide in PDF format with the button below.



We can help you to meet the requirements of the Consumer Duty across all four outcomes; products and services, price and value, consumer understanding and consumer support.

This guide provides an overview on how to use your client portal to demonstrate and evidence your commitment to delivering good client outcomes, supporting your clients in meeting their financial objectives and giving you compliance confidence.

Tessa Lee, Managing Director at moneyinfo, gave us a talk about your secret weapon to help comply with Consumer Duty: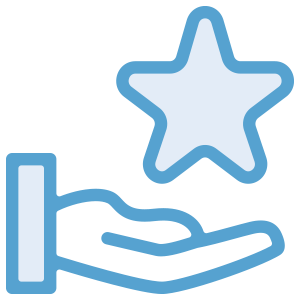 "Products and services must be designed to meet the needs, characteristics and objectives of a target group of customers and distributed appropriately."

The products and services outcome rules seek to ensure that any products and services are appropriate for the target market they are designed for. This covers new products and services as well as existing products and services that remain on sale or can be renewed by existing clients. It means that advice firms must be really clear on the target market for their products and services, and they must be able to articulate and evidence how these meet the specific needs of clients.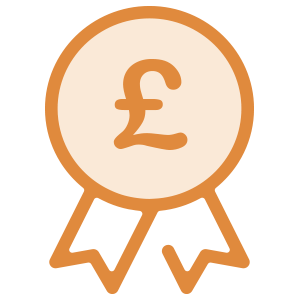 "Consumers should receive fair value. There must be a reasonable relationship between the price paid for a product or service and the overall value a consumer received from it."
The Price and Value outcome seeks to ensure that clients are receiving fair value for the price they are paying. Firms will need to be able to show how their pricing structure delivers good value for money from platform fees to one-off and ongoing adviser charges. This outcome is perhaps the most difficult one to evidence as value is very subjective.


In this short demo, Tessa Lee explains how Net Promoter Score is a superpower for firms looking to provide evidence of their price and value outcome, and develop a more efficient approach to handling customer feedback to improve their business processes.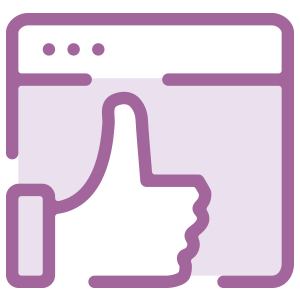 "Consumers should be given the information they need at the right time, and presented in a way they can understand."
Consumer Duty puts an obligation on firms to ensure that all communications are clear, accessible and easy for clients to understand. Communications need to be tailored to the needs of different clients. The FCA are putting considerable emphasis on how communications are managed for vulnerable clients and how firms can evidence that they are making the necessary adjustments to ensure understanding and good outcomes. The example they cite is the ability for consumers with a hearing or visual impairment to request communications in a format that meets their needs.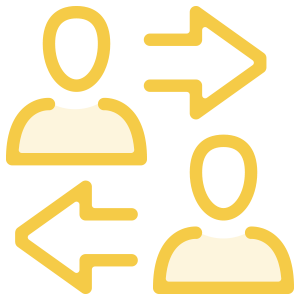 "Customer service should enable clients to realise the benefits of the products and services they buy and ensure they are supported when they want to pursue their financial objectives."

Providing clients with excellent support is essential in ensuring that they can meet their objectives and receive great value from the products and services that you provide. Clients must be able to use your products and services without facing unreasonable barriers and firms should look to offer channels of support that are effective and appropriate for clients with different needs, particularly those clients who may have vulnerabilities. Firms need to ensure that they are protecting their clients against making unwise decisions and this means that identifying and recording client vulnerability is critical.

| | | | | |
| --- | --- | --- | --- | --- |
| Feature | Products and Services | Price and Value | Consumer Understanding | Consumer Support |
| Holistic view of a clients finances through platform and provider feeds, Open Banking and wider aggregation | ✓ | | ✓ | ✓ |
| Integrated NPS Client Feedback | | ✓ | | ✓ |
| Record client vulnerability which is highlighted in all communication functions | ✓ | | ✓ | ✓ |
| Accessibility support for browsers and devices | | | ✓ | ✓ |
| Document approval workflows to test client understanding of targeted communications | ✓ | | ✓ | ✓ |
| Tracking client reviews with customisable workflows for tailored review processes | ✓ | | | ✓ |
| Timely portfolio rebalancing through workflow to ensure quicker outcomes for clients and evidence understanding | ✓ | ✓ | | |
| Digital fact find to support better Know Your Client process across different client segments | ✓ | | | |
| Evidence consumer understanding of individual communications that prompt action such as suitability reports through approval workflows | ✓ | | ✓ | |
| Support for different communications media including video and voice messages through secure messaging and custom content | | | ✓ | ✓ |
| Evidence that communications including messages and documents have been received and read by your clients | ✓ | | ✓ | ✓ |
| Deliver unbiased curated content from services | ✓ | | ✓ | ✓ |
| Management information including client usage stats to evidence support and understanding | | ✓ | ✓ | ✓ |
| 24/7 access for clients to information and support | | | | ✓ |
| Compliance audit trail of all interactions and communications with the client | ✓ | ✓ | ✓ | ✓ |


Delivering good outcomes to clients has always been the focus for any high quality financial advice firm. The Consumer Duty puts the emphasis firmly on being able to evidence the action taken to ensure that all clients receive fair prices and value, and suitable products and services. This data-led approach to scrutiny by the FCA means that using technology to gather information, communicate effectively with clients, particularly those with vulnerabilities, and produce accurate management information is now critical.
If you are not already benefiting from the features discussed in this guide please get in touch with our team today. We'd be delighted to show you how we are working with businesses like yours to support Consumer Duty obligations whilst delivering game-changing client engagement.

To find out more contact us on 03303 600300 or email support@moneyinfo.com