Firms that learnt to dance in the rain of the last economic crisis built long-term value through the way they treated their customers and how well they communicated their message.
As advisers opt for online meetings rather than face-to-face it's hard to believe that when life returns to normal we won't all be changed to a large extent in how much we're prepared to travel when for many of our meetings an online conference with electronic delivery of documents is so much more efficient.
The world may be in lockdown but there's one part of the economy that's growing faster than ever … the coronavirus outbreak has seen the quantity of phishing attacks skyrocket over the past three months.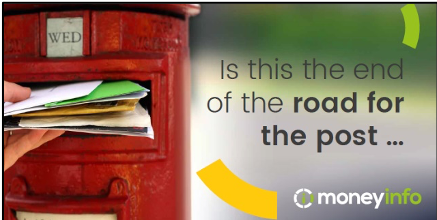 In a recent podcast, Ian Mckenna, director at the Finance and Technology Research Centre, likened sending an email to putting the information on a postcard and sending it through the post.
If you don't think now is the right-time to secure your client communications you are missing a golden opportunity.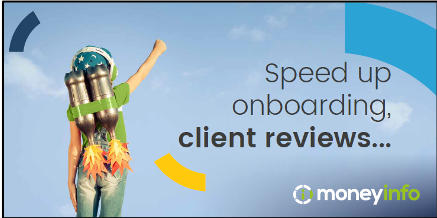 Sending correspondence securely via your own branded app delivers documents in seconds, clients can e-sign and processes that typically took weeks can now take hours.
Think about how you can improve everyday processes such as onboarding, client reviews and rebalancing if your clients can respond in seconds on any device they are using.
"We recently onboarded a new client from Australia including his SIPP application within 24 hours which was absolutely fantastic and would have taken weeks before moneyinfo."
Samantha Teale – Office Manager at Andrews Gwynne Private Wealth Management
Over the coming weeks, you're likely to have a lot more time on your hands, with staff unable to be as productive as they were. Use this time so that when we come out of the darkness, you'll have a new more efficient business.
"But my clients do not use technology"
Hopefully, we've seen the end of this statement. It's hard to believe there are many clients in lockdown refusing to use technology to communicate with their clients.
And many clients who may not have previously had email addresses may have one now due to the need to register for online shopping and other services.
At moneyinfo we're here to help advisers navigate the new rules of business and take full advantage of the technologies that are available to support you.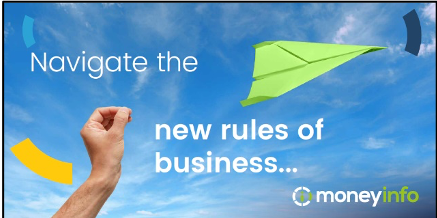 We can have you up and running and securely communicating with your clients through your own client portal and app within days.
Let us help you to dance in the rain and come out of the lockdown leaner and fitter for the brave new world.
---
Sim Sangha
Business Development Director
moneyinfo limited
Book a 1-2-1 demo here.
03303 600 300
---
---