e-signatures – compulsory adoption
The vast majority of advisers believe accepting digital signatures should be compulsory for platforms & providers, a Money Marketing polling suggests.
The results come as IFAs continue to express frustration with provider processes when working remotely due to the coronavirus pandemic.
Business development director Sim Sangha tells Money Marketing: "April saw a 500 per cent increase in e-signed documents, demonstrating how lockdown has been a catalyst for change.
Firms have quickly adapted to new ways of working but platforms and providers are moving more slowly with some still refusing to accept e-signatures. Platforms who have not accepted e-signatures are likely to have seen a significantly subdued ISA season than would have normally been the case."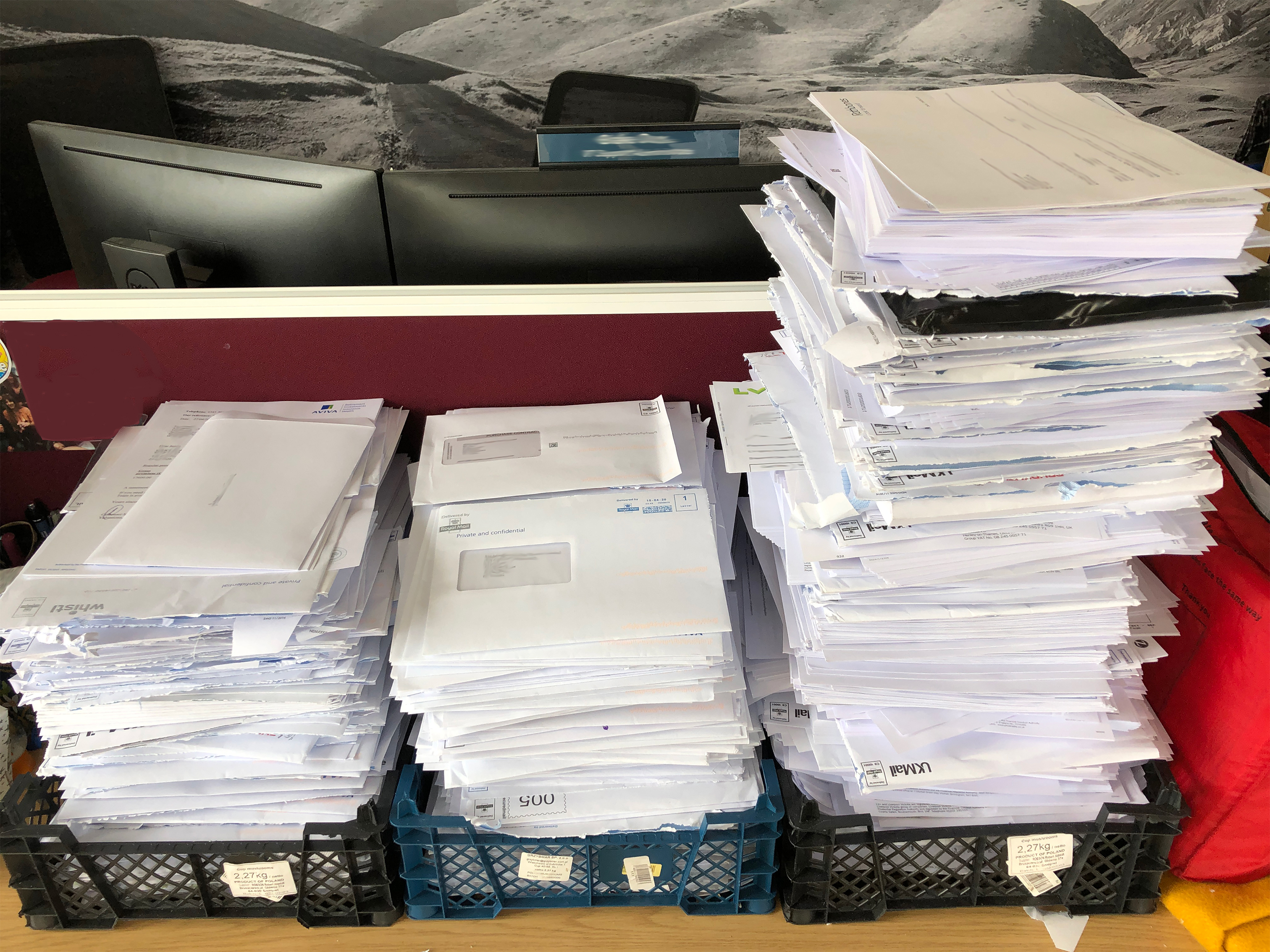 The accumulated post in Sandringham's head office in just five weeks since closure.
Sandringham chief executive Tim Sargisson "Covid-19 highlights the administrative inefficiencies that firms have to deal with due to product providers failing to move with the times.
Providers go to all this trouble of printing out a document, sticking in a prepaid envelope, putting it in the post for us to deal with at the other end – not to mention the sheer expense of this exercise at a time when firms can ill afford to chuck money away in this fashion."
Read the full article on the Money Marketing website:
The overwhelming majority of advisers back forced e-signature acceptance
---
Sim Sangha
Business Development Director
moneyinfo limited
Book a 1-2-1 demo here.
03303 600 300