"Hello mum" - the top 3 financial scams to watch out for
Half of UK adults have or know someone who has experienced a financial scam attempt in the last 12 months, according to new research from Canada Life referenced in an article on Financial Planning Today.
It reckons 3.6 million people have fallen victim to a scam. The average amount lost to scams was £4,715 per person, or £17 billion as a nation, according to the survey.
More than a quarter failed to recover any of their stolen funds and as you'd expect many of these attacks came via email, text or voicemail.
One of the more cynical scams is the "hello mum" message, which involves scammers hoaxing the victim into believing they are talking to their child. The scammer initiates contact most commonly via WhatsApp to gain the target's trust before asking for money.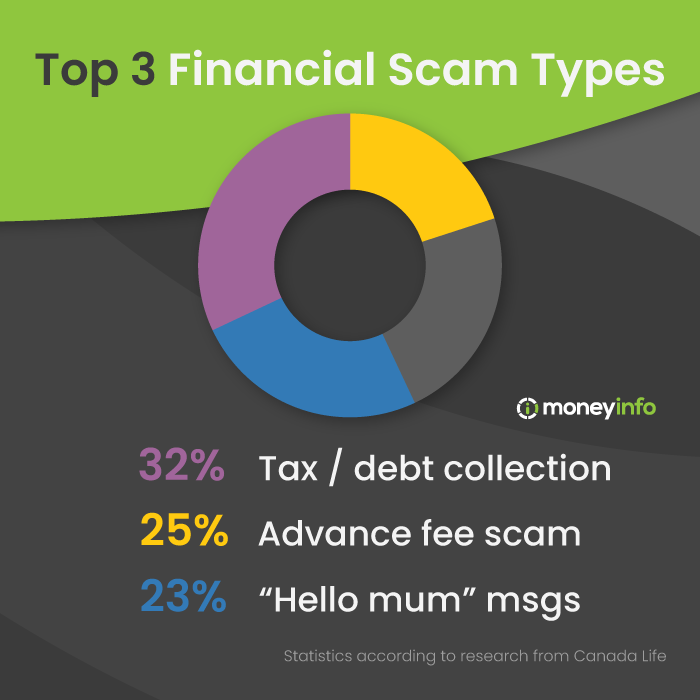 Don't believe this can happen to you?
You'd be forgiven for thinking that phishing attacks are the most common cyber-security risk and whilst they can't be ignored, the single biggest data security risk to your organisation is simply emailing the wrong client with someone else's personal data.
It's so easy to do and you feel so stupid afterwards both having to apologise to your client and then disclosing the error to the Information Commissioner's Office (ICO).
Even if you avoid email and rely on the post to deliver your correspondence as you think it's safer, you might want to consider that the second most common security breach reported to ICO is posting or faxing a document to the wrong client!
Finance is one of the top five sectors responsible for security breaches (worryingly Health is the clear front-runner given the sensitivity of the data involved).
Recently, our managing director at moneyinfo, Tessa Lee, experienced a phishing attack attempt disguised as DocuSign, the third most impersonated brand by scammers. We shared this email to show just how sophisticated these attacks currently are.
Financial advisers have access to incredibly sensitive personal data on your clients.
With a moneyinfo client portal you don't need to remember cryptic email addresses which can easily get mistyped, delivered to the wrong recipient, phished or lost in spam. Your client gets a notification on their phone, tablet or PC that they received a new message and can view it and respond securely on any device.
You can deliver almost all your correspondence electronically through your own fully branded app, avoiding postal delays and delivery errors. Clients can authorise transactions and sign documents electronically with a full audit trail of all activity shared by both you and your client. There's never any doubt about what's been said and you're avoiding three of the most common security risks in one – email, post & phishing.
Should you be doing more to protect your clients?
It's your consumer duty to act to deliver good outcomes for your clients and avoid causing foreseeable harm to them. So you may want to consider that before you press send on that email …
A moneyinfo branded app is a better way to communicate with your clients.
Why not book yourself a personal demonstration or call us on 03303 600 300 and we'll organise it for you.