The June 2023 edition of the moneyinfo newsletter is here, providing you with the full scoop of news from moneyinfo HQ over the past month.
This month's hot topics are listed below. Please click the links to jump straight to the content:




You're invited to our moneyinfo User Forum on 6th July | Back to the top
ADVISERS ASSEMBLE! This year's User Forum is quickly approaching, taking place next Thursday 6th July from 09:00 – 13:00, and is located at the SEI Offices, Finsbury Square, London.

The User Forum 2023 is focussed on how moneyinfo is the hidden superpower for your advisers to use to deliver game-changing client engagement using powerful enhanced & updated features around task management, workflow, onboarding, secure messaging, and document sharing.
We want you to unleash your adviser superpowers to understand how powerful new features in the MIM app make it the most powerful weapon in your adviser kit-bag.
Making advisers more efficient than ever before, embracing new ways of working, whilst maintaining the human-to-human connection that all of us value so much.
Capacity is strictly limited. Reservations offered on a 'first come first served' basis. Tickets limited to a maximum of x3 per company.
Take a closer look at the July User Forum here.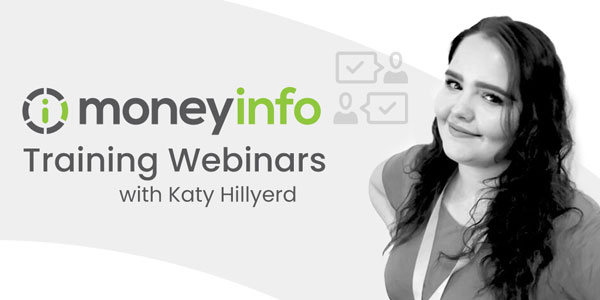 Here's an update on our Training Webinars | Back to the top
We want you to get the most out of your moneyinfo experience, which is why we have a range of updates to our training webinars here at moneyinfo. We hope you take full advantage of the training programme we have introduced, find out more below!


Training Webinars - Session dates
All of our online webinars have been updated, make sure you get the most out of moneyinfo with our free training schedule. Remember, these are online webinars for your convenience so there will be no travelling required! The full list of our training webinars can be found here.


We've created a series of Friday Forum events to share ideas and best practice with other likeminded firms as a follow up activity.
The next available date is 21st July at 09.30am for 1 hour to discuss all the features from the webinars.
The sessions will be interactive, and you'll get an opportunity to explore moneyinfo manager in greater depth and share valuable real-life experiences with other ambitious, forward-thinking firms.
Places are offered on a first come/serve basis and limited to 10 per month.
If you'd like to join us for our Friday Forum, please send an email to training@moneyinfo.com to receive the Teams details to join.




We're migrating to the Azure platform | Back to the top
We recently provided notice of our intention to appoint two new sub-processors and move from our current dedicated data centre at Rackspace, to the Microsoft Azure Platform.
We will be performing the migration on Saturday 22nd July 2023 and there will be some scheduled downtime. We expect moneyinfo and moneyinfo Manager to be unavailable from 8.00am until 4.00pm on Saturday 22nd July. A maintenance page will be displayed whilst the sites are unavailable. You may wish to notify your clients in advance of the scheduled downtime, either by sending out a bulk secure message or using the notifications feature.
Based on the feedback we received we have recorded a short video of MD Tessa Lee and Head of Operations Gavin Trevett talking about the move to Microsoft Azure and the benefits. Click below to watch the session.




We were awarded the Silver Investors in People Accreditation! | Back to the top


We are thrilled to announce moneyinfo has been awarded the prestigious Silver Investors in People Accreditation! 🥇 This incredible achievement is a testament to our culture and our commitment to looking after and developing our people to make moneyinfo a truly great place to work.
At moneyinfo, we believe that investing in our talented team leads to extraordinary results. This recognition reflects the company values demonstrated by each and every member of the team, and our dedication to creating a supportive and inclusive work environment.
Our people are enthusiastic and our Bold, Trusted and Together values are undoubtedly embedded across the organisation, underpinning everything that we do.
We would like to extend our appreciation to our employees, clients, and partners for their contributions and support.
Take a look at the full article here.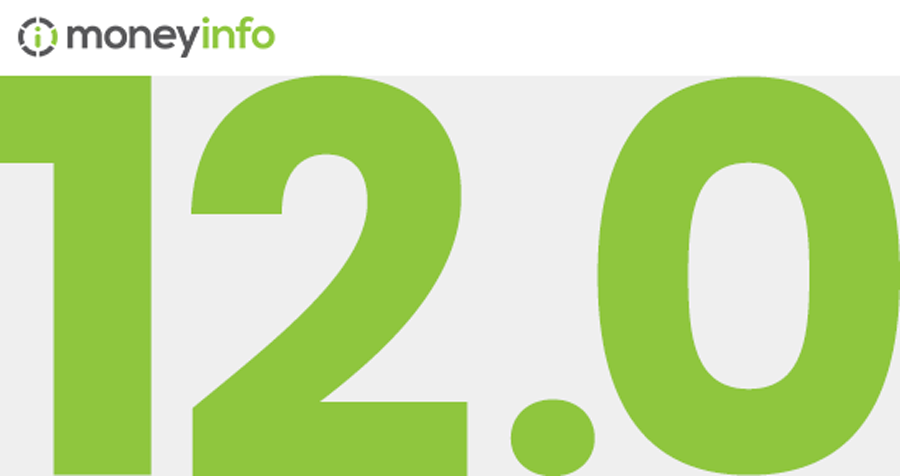 Get ready for the moneyinfo 12.0 release | Back to the top
We have plenty of updates to look forward to in moneyinfo 12.0. We're always expanding our capabilities and pushing innovation by taking on client feedback, allowing us to release new and exciting features based around you.
Here is an overview of what to expect in our 12.0 release:
Expand Fact Find Customisation
Increased custom field flexibility for capturing essential information.
Custom Items: Group related fields to gather client information efficiently, displayed in a convenient grid view format.
Tailored fact finds for company/trust clients, ensuring accurate collection of details.
Outlook Integration
Trying to get your clients to adopt secure messaging via your portal, but email is still the preferred method of communication? Our new Outlook integration feature enables you to sync emails from Outlook with your client portal, making secure messaging so much easier for you and your clients.
Adding a note to a clients record
Clear and concise communication through client notes for easy access to important information.
Enhanced collaboration via shared client details and updates in notes.
Comprehensive client history for a holistic view of interactions and discussions.
Knowledge sharing through notes to understand client background and needs.
Password Change Process Improvement
Streamlined user experience: New password change process eliminates frustration, allowing users to enter current and new passwords on one screen, saving time and effort.
Improved validation visibility: Displaying upfront password rules ensures users are immediately aware of complexity requirements and mismatches, preventing delays and errors later.

BOLD, TRUSTED, TOGETHER ... We are moneyinfo !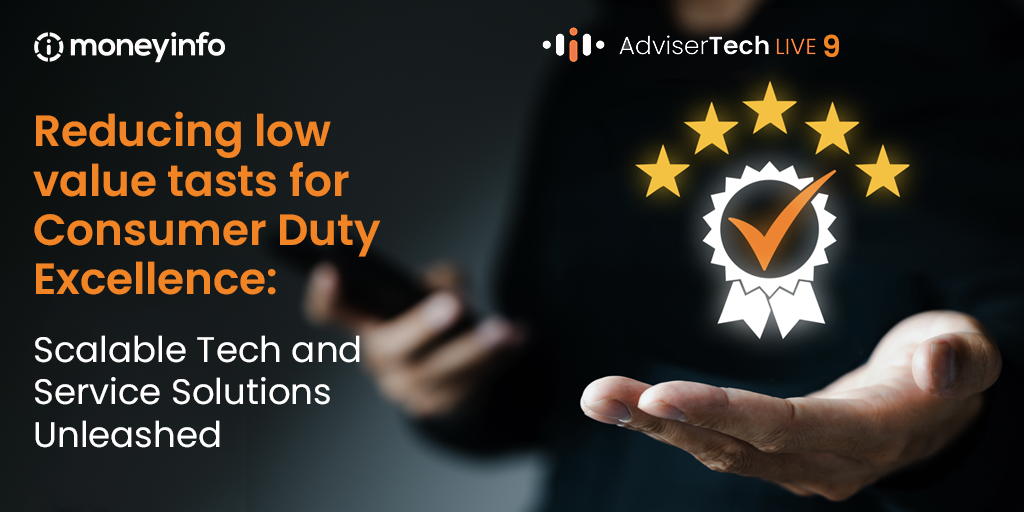 Rewatch here: AdviserTech LIVE 9 Webinar | Back to the top
You can now catch up on AdviserTech LIVE 9, our highly anticipated webinar teaching you how to strengthen your operating model to align with the requirements of Consumer Duty.
The full video is available here, why not check it out? You will learn how to apply scalable market leading technology and consultancy services to deliver game-changing client engagement.
ATL9 was hosted by Paul Miles, Director at Silverback Consultancy, who introduced our 4 guest speakers as well as our very own Managing Director, Tessa Lee, who gave a talk introducing Digital Relationship Management (DRM) tools.
Our guest speakers focused on areas including:
Valenta - You won't differentiate on evidence, concentrate your staff on value.
moneyinfo - Leveraging Digital Relationship Management (DRM) tools to Comply with Consumer Duty.
Insight6 – Understanding how your Customer Experience (CX) strategy helps to evidence value under Consumer Duty.
Plan, Grow, Prosper - Demonstrating value through consistent client communications and educational content, made easy using AI and automation tools.
EXT Marketing – Making CD easier to evidence, by focusing your brand proposition to attract and retain the right type of client.



We won 2 Systems In The City Awards! | Back to the top
We are thrilled to announce moneyinfo won both of the Systems in The City awards we were nominated for:
'Fintech Founder of the Year' awarded to our Managing Director, Tessa Lee.
'Best Strategic Partnership for a Client Portal' awarded to moneyinfo and our clients from Kingswood Group.
Tessa commented:
"To be recognised alongside our partners, Kingswood Group, is a fantastic achievement. Kingswood share our vision to deliver truly innovative, best-in-class solutions for their clients. This award recognises our partnership and the successful roll-out of the Kingswood Go app. Together we will continue to innovate to enhance client loyalty, improve efficiency and respond to the aspirations of Kingswood's people and their clients."
"I am also absolutely delighted to receive the Systems In The City Award for Fintech Founder of the Year. It is a testament to the dedication and hard work of the passionate and talented team that have helped me to grow moneyinfo to the brilliant business it is today. We are committed to delivering game-changing technology to transform how wealth managers communicate and work with their clients. This recognition motivates us to continue innovating and inspiring more firms to join the tribe! My thanks to Goodacre and the panel of judges for their support."
By actively engaging with our team, sharing ideas, and working together, we have successfully built the award-winning system we have today.
So a big thanks to all involved in supporting us, and the team at Goodacre UK for organising such a prestigious event.
BOLD, TRUSTED, TOGETHER ... We are moneyinfo!