Free training – Yes, we said FREE!
We like to think we're different from your other software suppliers.
Our mission is to deliver real benefits to you – removing post and email and making your everyday business processes more efficient.
Training on demand and it's free. We understand that change requires a bit of hand holding. That's why we deliver training to our clients when they need it and this is helping our clients achieve massive efficiency savings.
Whether you are big – 75,000 fewer pages printed or small – 35% reduction in office expenditure thanks to moving from paper and email the savings that can be achieved will make moneyinfo the best investment you ever made.
So confident are we that using moneyinfo is easy to use for your business that we offer our clients free training for as long as you are a client.
We find training delivered on demand, when you are trying to do something new is so much more effective than paying for a whole days training and trying to cover so many things that you can't remember them when you come to use the system for real.
We train you on your system and with your data (with your permission), so the training isn't hypothetical. Often, we show you what to do and hold your hand through the entire experience ensuring you get the job done effectively and know what to do next time.
And free training applies to new features and updates to your portal which we are continually enhancing to improve the experience for both you and your clients.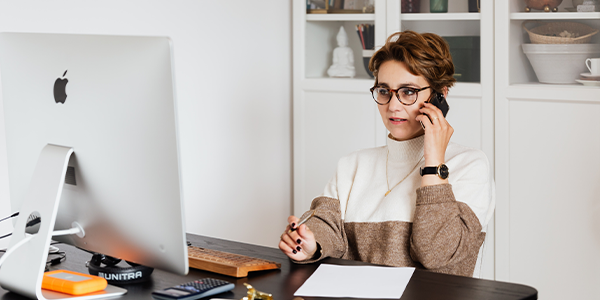 Call on us for help…
As a client you can call on us for help as many times as you need to get things working for you. And we mean call us, pick up the phone and get straight through to a support person at the other end of the line.
On the telephone, via Zoom or Microsoft Teams our support desk is ready to help. There's no need to email and wait 24 hours for a response as you do with your other software suppliers.
We love talking to our clients and here's what they have to say:
"Thank you very much for today. It was very helpful and I've since gone in and setup templates, re-arranged pods, contact details etc. I'm more confident in these areas now 😊. " James Abram, from the Abram Partnership.
"I just wanted to say it's been a pleasure working with Moneyinfo. Your expertise, polite, friendly nature makes it a pleasant experience. Notwithstanding there will undoubtedly be issues in the future to overcome as there always are, I know that we can work together to resolve these in the best way possible and that's all I can ask." Sam Whybrow from Thanks Wealth Planning.
"Working with moneyinfo was very easy, they took time to get to know us as a business. The support from the start has been excellent and we feel really comfortable using moneyinfo as our long-term digital provider." Rhea Shearer, from Matherson Financial.
Working with moneyinfo should be a pleasure, making your everyday tasks more efficient and freeing you up to concentrate on helping your clients.
Technology needs to be intuitive, easy to use and deliver efficiencies so that you have more free time to do the stuff you enjoy.
To find how moneyinfo can help your business click here to organise a personal demonstration.
---
03303 600300